Progressive Evangelical theologian Randal Rauser wrote a series of posts defending the Bible against an anti-theist advocating its burning.
Here is what he wrote about challenges formulated by nice atheistic philosopher Jason Thibodeau: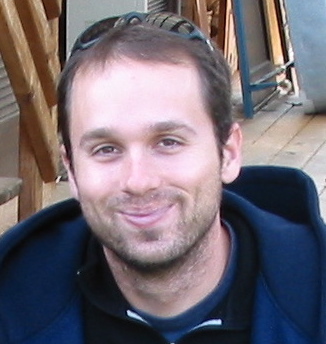 "Perhaps most revealing are Jason Thibodeau's comments for they reveal a person who seems to be fundamentally confused on the parameters of the discussion. Jason quotes me:
"that is a good illustration of Jason's overall objection to the Bible. He starts out with bold, magisterial claims about what any author or editor would or would not do as alleged grounds to reject the Bible. "
And then he retorts:
"And what does Randal's argument for the magisterial claim that the Bible is sacred literature consist of? I have no idea, he has never provided one."
The problem here is that I never set out to provide an evidential argument that the Bible is in some sense revelation (or as Thibodeau puts it, "sacred literature"). Rather, from the beginning I have simply been rebutting putative defeaters to the Bible's being in some sense revelation. Jason's apparent complaint that I have failed to meet a demand I never set out to meet in the first place appears to be either a desperate attempt to redraw the parameters of the debate based on his failed arguments or a more basic confusion about what was being debated in the first place.
Jason's confusion deepens in an additional comment. He starts off quoting me:
"At this point the weight of Jason's rebuttal consists of his observation that he finds it difficult to believe Jones would do this. That's it. But that's not a serious rebuttal. It is simply a statement of personal incredulity."
And then he wryly comments "Pot, meet kettle" and quotes my own statement of "personal incredulity":
"This claim about the moral obligation of the author or editor strikes me as completely ridiculous."
Yes, Jason thinks he's being clever here. But in fact he is simply placing his own confusion into broader relief. You see, as I have noted our entire discussion is predicated on Jason's alleged ability to provide defeaters that should rationally persuade Christians that the Bible cannot be in some sense revelation. That's what he aims to do with J-MAP. Thus the Christian believes p and Jason is aiming to show that the Christian ought not believe p. The way one does this is by presenting a logically valid argument with plausible premises. Thus, the fact that Jason's premises rest on nothing more than his own personal incredulity is devastating for the success of his argument. For Jason to reply "Pot, meet kettle" suggests that he doesn't even understand he has shouldered a burden of proof with J-MAP and has utterly failed to meet that burden of proof."
And here is my response.
Hello Randal.
I think you make some good points, such as asking what Jason means by "sacred scripture".
However I was truly put off by your dismissive and haughty tone.
Jason is not being absurd or confused at all and most people who don't share your Evangelical convictions are much more inclined towards his side rather yours.
He is a very kind, respectful and humble person and clearly deserves our own respect in return.
You generally produce writings of excellent quality so that it is a true pity you resorted to such a language.
I personally find it problematic to believe that God was directly responsible  for the Protestant Canon as His unique revelation while desiring the presence of erroneous terror texts whose most likely and straightforward interpretation is that He directly commanded atrocities.
I take a view similar to that of Thom Stark and believe that God did not  cause  the formation of the current Canon but rather appropriates it in the same way He appropriates writings of C.S. Lewis despite his mistakes and those of Martin Luther in spite of his egregious statements about the Jews.
I know that this must seem utterly repugnant for every kind of Evangelical. But since the Protestant Canon cannot set his unique authority by itself, an Evangelical could only appeal to the tradition of the Church. And he cannot take this way since Apocryphal books, infant baptism and the adoration of saints were widely (if not universally) accepted during a great part of the Church's history.
To my mind and that of many non-Evangelical progressive Christians, viewing the Bible in the manner I described above is the only way to be honest to the text and honest to the Almighty Himself.
Cheers.